Announcements/Bulletin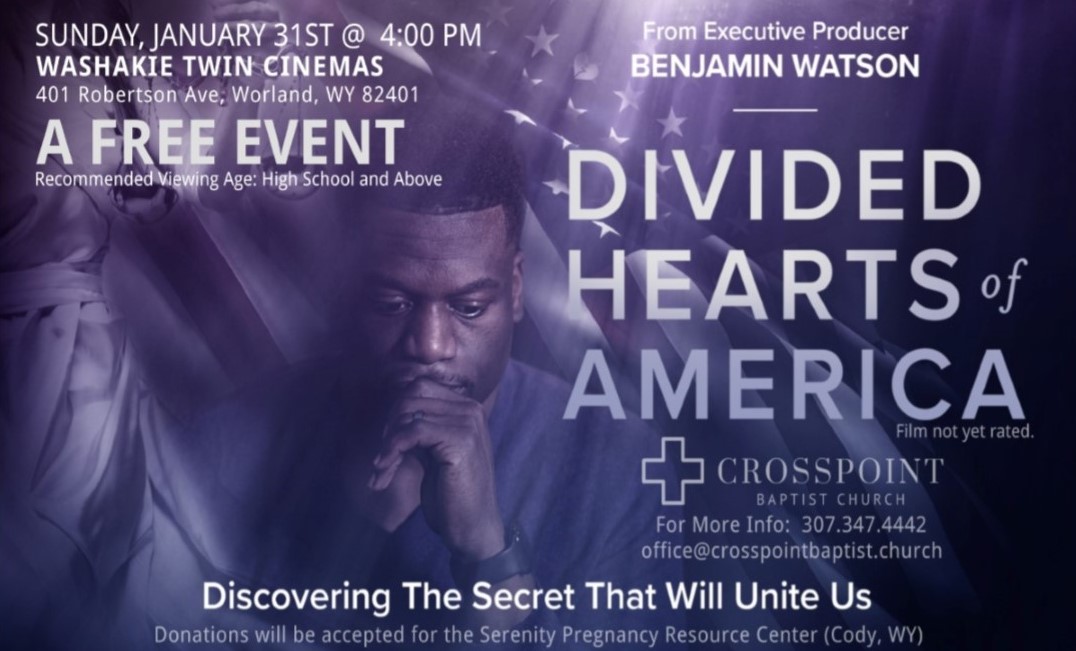 After the Movie
Those attending will be invited back to CrossPoint for some refreshments and a chance to visit. The Hospitality Committee is asking for help providing the light snacks. If you can be a part please contact the church office or Christie St Clair.
Equip Classes
Wednesdays at 6:30pm
It's not too late to join one of the classes being offered.
The Engagement Project -the purpose of this study is "to radically conform
us more to His image and in so doing, to possibly begin the transformation
of our culture." Led by Dale and Anita Carver in Room 202 (The Parlor)
Love and Respect - Men and women are different and that is what makes
marriage so exciting and challenging. Led by Chad & Gail Carver in Room 204.
Raising Kingdom Kids - equips parents to raise their children with a
Kingdom perspective and also offers practical how-to advice on providing
spiritual training as instructed in Scripture. Led by Caleb and Brandy Hiner in
Room 206
Childcare will be provided from birth through age 5. Children in K-5th Grades are welcome to attend KidsRock which meets in the Fellowship Hall.
Ministry Opportunity
KidsZone, our Sunday Morning children's church, is GROWING! The leaders, Chris and Maggie Brewer, are in need of adult helpers to serve on a rotating schedule. If you would like to help or get more details, please fill out your response card and note KidsZone in the comment section, or see Chris and Maggie.
Snow Removal
Help is needed to take care of snow removal at the Big Horn Campus.
If you can be a part of this team please fill out the response card in your bulletin and write "Snow Removal" in the comment section. For more information please contact Mike St Clair at 388-0355.
Today's Nursery Crew for the 11:00am Service: Lorenia & Christie
Nursery care is provided for infants and children through 4 years of age at the 9:30am Small Groups Session and the 11:00am Worship service.