CP Youth Portal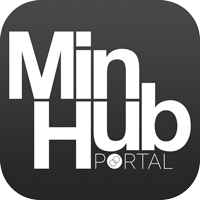 How to Get Connected:
Use the links down below to download the "CP Youth Portal" App from the appropriate app store for your phone.
Open the app
Select "Youth" from the list (should be red)
Insert the Portal Code and Password supplied to you in the appropriate boxes (Capitalization matters.)
Input just the first two/three letters of your name (if you're a student skip the next step)
If you are a parent then Select "Parent" directly below the name box, to the right of 'Student'
Tap on your name (if too many names are listed, add more letters to your name)
Verify your number with the One-Time Passcode sent to you
VIOLA! ... Welcome to CP Youth Portal!
Issues you may face:
Your name is not there (Verify name is spelled correctly and your category is correct) Try using less letter may be helpful if you name was accidentally inserted wrong initially)
It's still not there (As a student, you may not have visited or checked in at one of our youth events; as a parent your name hasn't been connected with your student yet) - In this case message/call the youth pastor. Click here to contact us.
You didn't receive your verification passcode (your mobile number hasn't been associated with your name) Please message/call the youth pastor to have a number assign to your name and have the passcode resent. Click here to contact us.